Fitted hats: the everyday crown of baseball
With the 2022 Major League Baseball (MLB) season soon approaching, baseball fans everywhere are getting their gear ready to represent their favorite teams. Hoodies, t-shirts, foam fingers, face paint and jerseys are some of the go-to's seen in the stands, but there is one item that in particular stands out — the fitted hat.
Since 1993, the New Era Cap Company has been the exclusive baseball cap supplier for the MLB with their iconic 59FIFTY flat-billed hats (though other non-fitted styles such as the 9FIFTY, 39THIRTY, 9TWENTY and 9FORTY are available as well). Being one of the few sports that consistently adorns this accessory on the playing field, fitted hats (fitteds) are a staple in the worldwide baseball community.
Wearing a fitted hat of a particular team is a representation and recognition of local roots and common culture — a coming togetherness that bonds people over a shared sport and team. The team logo sitting on one's head creates conversation about the game, what one is looking forward to, what one is hoping for and what they are dreading. It differentiates those in the Bay Area that want to be defined as a San Francisco Giant fan or an Oakland Athletics fan. It creates unity between the Northern Californian teams and Southern Californian teams composed of the Los Angeles Dodgers, Los Angeles Angels and San Diego Padres.
Sometimes, the MLB team logo proudly displayed on the front side of the fitteds' dome, is not a call to a region in particular, but an imitation of one's favorite celebrity outfit — common teams worn being the New York Yankees, Chicago White Sox, Detroit Tigers, Atlanta Braves and Pittsburgh Pirates.
The apparel's appeal does not solely lay in team allegiance, but also the creative and collaborative opportunities that fitteds create. In recent decades, these caps have expanded into the entertainment and music industry and are an essential in street fashion culture as well.
Before its debut in 1954, New Era's 59FIFTY hats were only permitted to be produced in each team's respective colors. Later, in 1996, filmmaker Spike Lee began to popularize the customization of fitted hats. The trend has since further expanded with classic team fitteds being remixed into entirely different colored domes, sweatbands, visors and undervisors (UV) that can be based on various things ranging from foods, movies and music. Stitched-on side patches upgrade a fitted's look as well, and are typically the types of fitteds collectors are after. Now especially, individuals are further customizing their fitteds by adding personalized embroidery, pins and even boldly putting on rhinestones.
For me, this recent obsession with the so-called crown jewel of headwear is a slow growing collection, reserved exclusively for the Giants. Being a zealot San Francisco fan, there is something freeing in not being bounded by orange and black (and sometimes white) hues that make up the color palette of my favorite baseball team, while still being able to represent my Giants pride. Different colored fitteds also help with coordinating outfits, especially since orange is not a color that dominates my wardrobe.
The side patches of my red dome, black visor, mint blue UV fitted and my "Crocodile" collection fitted from Hat Club both feature the 2007 All-Star game that was held at what was then AT&T park. My "Ancient Egypt" fitted's side patch from Hat Club highlights the Giant's 2000 inaugural season where they finished in first place in the National League West with a 97-65 record. There are still many color combinations of fitteds with Giants-related side patches that I am chasing after, which in that sense bonds me further with not only the fitted community but the baseball world as well.
In terms of street styles, avid collectors and casual wearers notice when a fitted is monochromatic or if a UV is a "black nasty," discuss how much or how little to curve their fitted's brim and debate on whether or not to keep the visor stickers on. Fitted hats connect people in ways that are unique to their community.
Fitteds are viewed as an obsession by some, but to others, a lifestyle. What is definitive, however, is the power fitted hats have: they bond one both to social settings and sports centers in more meaningful ways than one might initially expect.
As previously mentioned, Hat Club is one of the most popular and well known places to buy New Era's 59FIFTY fitteds, but other sources such as New Era's website, the MLB's website, Lids, Champs Sports and many other places provide exclusive and common fitteds for everyone. So, if expenses allow, ditch the snapback and dad hats and buy yourself a 59FIFTY — your next baseball game, outing and general fashion sense will thank you for it.
Leave a Comment
About the Contributor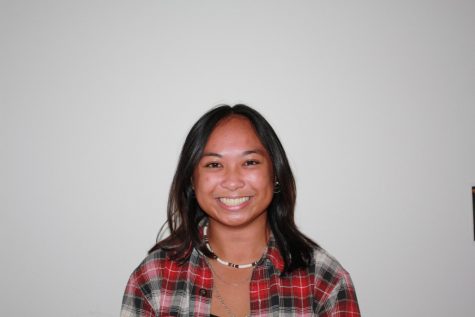 Kiana Thelma Devera, Staff Writer
Senior KT Devera is a staff writer. When she isn't drowning in responsibilities, KT loves spending time with her cousins and going on road trips with friends. KT is currently on a Rihanna boycott until she releases her ninth album.