Fremont Wrestling Gears up for Another Season
The Fremont wrestling team started practicing for their official season on November 1 and are already feeling better than ever. The coaches have really high hopes for the wrestlers.
"I'm excited that we have a really strong team," head coach of the wrestling team Erik Duus said.
On November 18, the Central Coast Section announced the wrestling team rankings.
"Right now we're ranked fourth out of all of those individuals ranked as they are top out of CCS going on to the state championship, so they compete in a state championship," Duus said. "So it's considered the hardest if not one of the hardest states to win a state championship and there's over 100 schools competing. So we have several individuals rank pretty highly within that."
On the girls team, Hana Duus is ranked number one with 150 lbs and TJ Takafua is ranked number one in CCS and number five in the state.
"It spans from San Fransisco down to pass Salinas into Kettleman City," Duus said.  "So it's this whole stretch of coast between San Francisco and up until like San Luis Obispo, essentially at about 100 schools for wrestling."
The CCS rankings do sound stressful, but in the end if a wrestler gets a good enough rank they could earn scholarships which could help them in the future.
"[The] top 10 individuals in our state championship are usually given scholarships to college to wrestle," Duus said.
The CCS Rankings show that the coaches are looking at a good and hard working season ahead of them.
"It will be a grind." Duus said.
For the coaches, wrestling is not always about the wrestler winning their match.
"We're about developing kids to be good wrestlers, as well as good people, successful people after they're done with wrestling as well," Duus said.
The CCS Rankings overall have helped the coaches and wrestlers gain more hope that this upcoming season would be one that they would never forget.
Leave a Comment
About the Contributor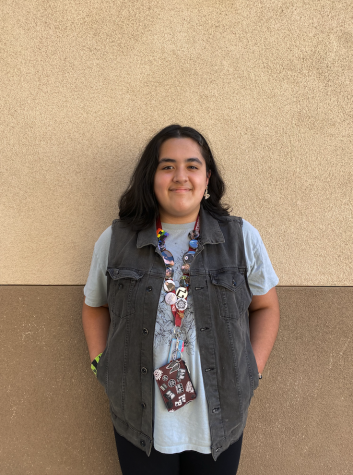 Victoria Duran, Staff Writer
Victoria Duran is a current senior staff writer in the Phoenix. In her massive free time Victoria loves reading fiction, writing, watching TV and movies, and listening to modern music.