Fresh review
Horror is a genre that has been growing in popularity over the past few years, and the different varieties of horror have expanded. The movie "Fresh," starring Sebastian Stan and Daisy Edgar-Jones, showcases the brutality and oddness that a kidnapping can turn into. In the movie, a young woman named Noa meets an interesting and handsome man while trying to find love. However, like in most horror movies, looks are deceiving. After meeting Steve at a grocery store and being charmed by his witty personality, Noa begins dating Steve. They don't spend that much time together before she agrees to go on a trip with him which immediately concerns her best friend Mollie. Ultimately, Mollie trusts Noa's judgment but continuously keeps her eye out for trouble while Noa is away. Noa gets drugged the first night while staying in his home and soon discovers the oddness in his abduction. 
Any horror movie that contains an abduction storyline is hard to make unique, since it is such a common trope in the industry. But when it comes to "Fresh," the bizarre camera shots and the interests of the abductor made this movie unique. The beginning of the movie had such a fun and lighthearted tone, and I found it interesting that the movie continues that tone even when Noa gets kidnapped. When meeting other characters, such as Penny, the element of terror increased as I was watching. It was interesting to see how Noa unravels how big Steve's cannibal business and her thought process in getting out. Although there is nothing fun or lighthearted about getting abducted, the way that the abductor behaves is almost nurturing and deeply confusing to me as a viewer. 
Towards the middle of the movie, I began to feel the anguish and feeling of desperateness that Noa felt towards the beginning. A conflictive part of the movie which I believe was done on purpose, was how likable Steve was throughout the entire movie. He portrayed someone calm and compassionate even though his actions displayed the complete opposite. I felt like the movie progressively got more weird by the detailed camera shots on human flesh and the abductor felt more real. I felt like the best friend in this movie was pretty much doing all the right things until she let her guard down by not calling the police. It added to the common stereotypes in horror movies where the people are naive and do not really react quick enough. Other than that, I realized that it is so important to not easily trust after seeing how stupid Noa was for going on an overnight trip with a man she had just met. 
The fact that Noa's best friend actually ended up getting abducted truly shows how smart and evil the abductor was when fooling and kidnapping all these women. I thought this movie was a great movie in terms of making the audience uncomfortable but at the same time not wanting to stop watching, showing the true consequences of trusting men too quickly and overall being an interesting form of entertainment. Totally recommended for anyone that likes horror, but you should definitely look up trigger warnings!
Leave a Comment
About the Contributor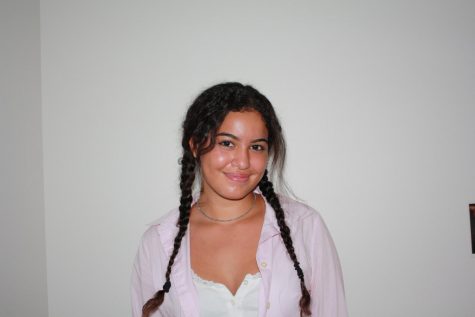 Vida Lashgari, Staff Writer
Vida Lashgari is a new and upcoming staff writer. A little bit about this fascinating person is that she loves to read, is a capricorn, and drinks her coffee black. Only black.