"House of the Dragon" Review
"House of the Dragon," based off of the novel "Fire & Blood," by George R. R. Martin,is the ten episode, long-awaited prequel of "Game of Thrones." Released on Aug. 21, 2022, "House of the Dragon" is available for streaming on Hulu, HBO Max and YouTube TV.
The series is set two centuries before the events of the "Game of Thrones," and has all kinds of new characters. It follows the House of Targaryen as they fall into a succession war, which is also known as the Dance of the Dragons, and fight for who gets to take the throne after King Viserys I. There are two sides to this succession war — one side of the House of Targaryen supports Viserys' daughter Rhaenyra Targaryen, and the other side supports Viserys' eldest son Aegon Targaryen. 
"House of the Dragon " introduces a brand-new cast. Some of the main characters are Rhaenyra Targaryen, Aegon Targaryen, Corlys Velaryon and King Viserys I. Rhaenyra Targaryen is the first born child of King Viserys I, and she is his only living child with his first wife, Queen Aemma. Aegon Targaryen is the eldest son of Viserys I. Aegon fights with his half-sister, Rhaenyra Targaryen even though she was the designated heir, to take the iron throne after King Viserys I. King Viserys I was the fifth king to take the iron throne, ruling from 103 AC 139 AC; during his reign, Viserys was a peaceful man who hated conflict. He is the son of the fourth King, Aerys II Targaryen. Corlys Velaryon is the head of House Velaryon; he is the husband of Princess Rhaenys Velaryon, and he is the eldest son of Lord Daemon Velaryn. He is known as The Sea Snake; he was the fabled Lord of the Tides, Master Of Driftmark, driftmark is an island in blackwater bay, and he is also the head of the House Of Velaryon. He was hailed the greatest seafarer the seven kingdoms have ever seen.CHris
"House of The Dragon" is overall a decent show and is balanced with fantasy and drama mix.
Leave a Comment
About the Contributor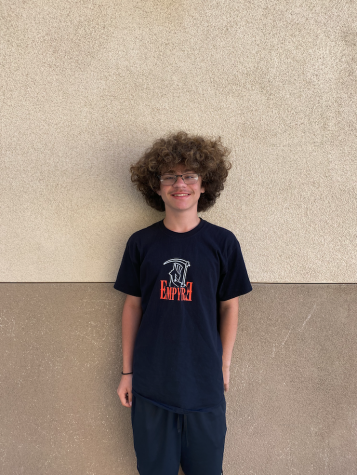 Christian Williams, Staff Writer
Christian Williams is a freshman and a staff writer for The Phoenix. In his free time, he likes to play video games, listen to music, and occasionally bake/cook.