Minecraft Update: It just got a whole lot better!
The multiplayer game "Minecraft" has been played by many people around the world. Due to its popularity, the developers created a special event where players can learn more and even influence aspects of their favorite game.
"Minecraft Live" lets players get a glimpse into ongoing game development and new features that are getting added. It gives them a chance to see how "Minecraft" can be more than a children's game: it can be a game of skill that involves math and science. 
The most widely anticipated aspects of "Minecraft Live" are the new update reveals and the mob vote. The developers have been consistent in giving players amazing renovations to expand on their creativity throughout the game. 
The audience votes to narrow down three possible mob options to one winner. Seeing how the collective votes of people from all around the world can make an impact is an exhilarating experience. This year's mob vote contains three unique mobs: the Sniffer, Tuff Golem and the Rascal.
The Sniffer is a type of chicken that can dig up ancient seeds, and new mob eggs that can introduce new mobs into "Minecraft." Secondly, The Rascal lives in caves and plays hide and seek with you. If you find it, it will reward you with gifts. The last mob is the Tuff Golem. When made, the golem can move around, pick up blocks and even pick up items. 
"Minecraft Live" has always been a fun event with the mob votes and people anticipating if their mob won or not. Sadly the Tuff Golem had to go, leaving the Sniffer and the Rascal. Towards the end the results came in — the Sniffer won!!
This year, "Minecraft Live" was held on Saturday, Oct. 15, 2022, and in addition to the mob vote, the developers revealed a new upcoming mini game that would be added to "Minecraft." Last year, the mini-game added was called "Minecraft Dungeons," and this year's is called "Minecraft Legends." It introduces a new set of unique tools, biomes and many more exciting features for each user to build their very own story.
Additionally, the event announced what the new update is going to add to "Minecraft" in general. As of right now, this update does not have a name, so it is currently called the 1.20 update. 
The 1.20 update contains wooden signs that are planks that are hanging on chains. It also introduces new default skins for players to choose from when they first log on, and even a new animal: the Camel! The developers also added a bamboo set, so you can create more with the bamboo you find in the jungle. 
This event and past ones have always been a joy to watch: seeing what new, fun animals or blocks are coming into "Minecraft" is always interesting. This update in particular is one you do not want to miss. 
Leave a Comment
About the Contributor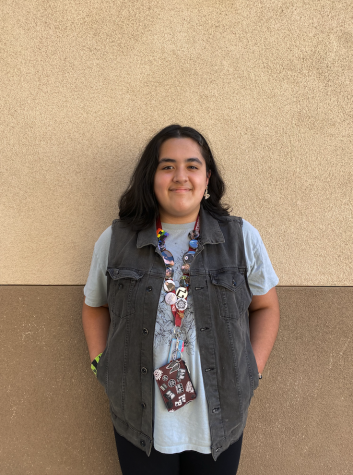 Victoria Duran, Staff Writer
Victoria Duran is a current senior staff writer in the Phoenix. In her massive free time Victoria loves reading fiction, writing, watching TV and movies, and listening to modern music.