A high-schooler's guide to great caffeine
As students get older, with more and more work, their reliance on caffeine increases, whether for the energy boost or simply the taste.
Coffee is one of the most common drinks for a caffeine boost. Students often buy drinks from their favorite cafes, like Starbucks or Voyager, to get a quick pick-me-up. Popular coffee drinks include Starbucks' Iced Caramel Macchiato, Nitro Cold Brew (with Pumpkin Cold Foam) and the seasonal Pumpkin Spice Latte. Many enjoy the bitter, yet roasted taste of coffee, in addition to the different flavors.
"It gets me through the day, or at least the hard parts," Saeed Ordaz, a senior at FHS, said. "It's just a vibe and everyone should love it." 
An alternative to coffee is matcha, a rising drink trend that is commonly attributed to DIY drinks of the pandemic. Japanese matcha, a finely ground powder from green tea leaves, is considered to be a healthy alternative to coffee. It is rich in antioxidants and is very effective in reducing anxiety and stress. Matcha is considered a superfood, and has many health benefits. In search of its sweet and grassy flavor full of antioxidants, many students enjoy Voyager's Strawberry Matcha Latte.
"I used to be a die-hard coffee drinker but I switched to matcha because it tastes so much better and it's healthier for you," senior Milena Synek said. "Matcha delivers caffeine differently than coffee so I never get jittery like I used to."
Another way students consume caffeine is through energy drinks. Among the most popular energy drink brands for high schoolers are Red Bull, Celsius, Monster and Zoa. These drinks are packed with caffeine; they often consist of more than 100mg of caffeine. Additionally, Celsius has risen in popularity within the last year amongst Fremont students because of the variety of flavors and its easy accessibility in the Fremont vending machines.
"I like to drink energy drinks a lot, and my favorite is Celcius," senior Hana Daron said. "It gives me energy, and the fizziness tastes so good. It's also super easy for me to get [on the way] to school because it's convenient and cheap."
There has also been a recent trend of caffeinated lemonades among students. They appeal to high school students due to their combination of nostalgic lemonade and a caffeine energy boost. With an adult-like twist on a classic childhood flavor, it makes the taste more enjoyable for those who do not like coffee or other sources of caffeine. Two very popular options are Starbucks' Refreshers in Strawberry Acai and Dragon Fruit and Panera's Charged Lemonades. Though the Refreshers are considered a classic, Charged Lemonades have grown in popularity due to Panera's current promotion of two months of free drinks. 
"It keeps me cool, especially the Mango Dragon Fruit with Lemonade," Katrina Rodrigues, a senior at FHS, said. "I get it multiple times a week."
With all of these options, high schoolers are bound to find their own favorite caffeine source to stay awake and finish that last assignment.
Leave a Comment
About the Contributors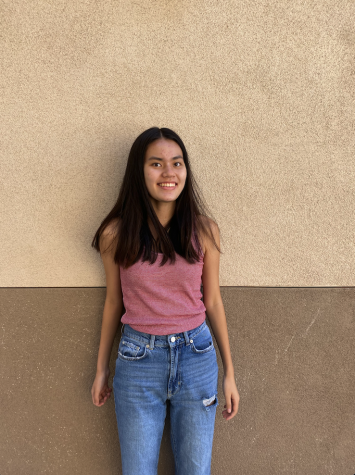 Caitlyn Chan, Alum
Caitlyn Chan is a senior and a Managing Editor for The Phoenix. She likes to read and ice skate in her free time, as well as visit new places.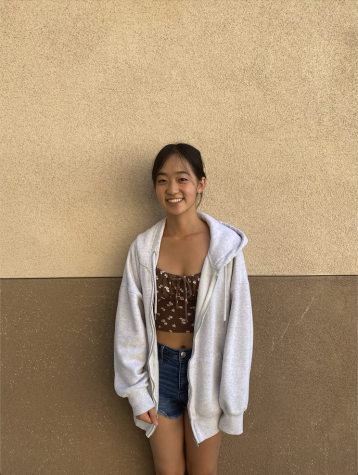 Katherine Lee, Alum
Katherine Lee is a senior and a co-copy editor for The Phoenix. She is a die-hard foodie and loves to spend time with her best friend Sara. She loves to bake, intake caffeine, go shopping, and watch sunsets.