New York City: A comprehensive guide
New York City: home of the pizza slice, skyscraping structures, bright yellow taxi cabs, museums and countless tourist attractions. The city's vibrance and diversity can be seen through the five boroughs, with unparalleled ambiance. 
Times Square, located in Manhattan, encapsulates New York City's nickname as "the city that never sleeps," with constant bustling crowds, billboards larger than the average apartment and lines of flagship stores. The commercial center lies at the junction of Broadway, Seventh Avenue and 42nd Street. The walkways, crowded with street performers, are an attraction for younger groups. The Elmos, Hello Kitties and Cookie Monsters make their money by posing for tourists' pictures. The street life and constant flow of pedestrians make Times Square an experience unique to New York City. 
No experience in New York City is complete without its renowned pizza. One of the first pizzerias in the United States, Lombardi's, opened in 1905 and is credited for the creation of the New York pizza style. The founder, Gennaro Lombardi, adopted techniques he had learned in Naples, Italy, the most notable being large coal-fired ovens. In the 1930s, Patsy's, in East Harlem, began serving slices of pizza, adapting to the on-the-go nature of the city. $1 Pizza opened in 2009, adding convenience compared to other pizza businesses during the time. However, due to the COVID-19 pandemic, they have had to increase their price to $1.50, and face struggles as inflation continue to eat into their profit margin. 
One of the historically less known boroughs, Staten Island, can be accessed through the Staten Island Ferry, which provides a great way to see the city skyline from the water. The ferry passes by the Statue of Liberty, and the ride is free. Staten Island has an array of green park spaces and museums despite being portrayed as a rather uneventful place. It was recently popularized by SNL cast member and comedian Pete Davidson, through his semi-autobiographical film on his experience growing up in the borough and SNL sketches.
Leave a Comment
About the Contributor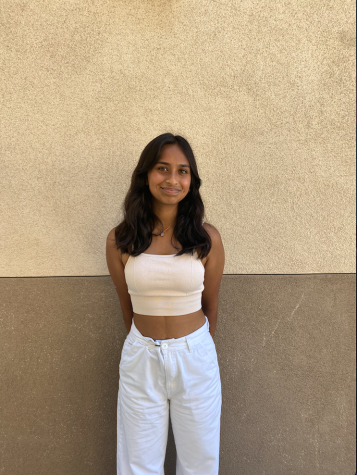 Shraddha Sriram, Design Editor
Shraddha Sriram is a junior and Design Editor. In her free time, she enjoys listening to artist such as Kendrick Lamar and Baby Keem as well as going on Starbucks runs with her friends. She is also a part of the school's robotics organization and softball team.