New York City: Broadway through the pandemic
Broadway: the legendary home of world-famous musicals, plays and iconic theatrical productions. Located in New York City, Broadway is where all of the top-notch performers and talents are, with over 41 theaters. Some of the most popular musicals known and loved today — "Hamilton," "In the Heights," "Mean Girls," "Les Misérables" and "The Phantom of the Opera" — are staple shows that made their debut on Broadway. Broadway is a sacred part of many theater kids' and performers' lives. However, it has had plenty of trials and tribulations, especially when it had to shut down during the COVID-19 pandemic. Nevertheless, Broadway continues to fight back with their own "Guns and Ships" and thrives today. 
On March 12, 2020, Broadway officially canceled all performances due to the pandemic. The actors (leads, understudies and ensemble members) and directors and other crew members were simply out of work. Without eight shows a week, they were left with limited options to practice their art in the confines of quarantine. According to The Hollywood Reporter, in total, Broadway lost over a billion dollars due to its shut down. However, there were admirable efforts put into keeping Broadway alive during the pandemic. Most notably Hamilton, a legendary Broadway musical written by Lin Manuel-Miranda, announced that a pre-recorded show would be available for streaming on Disney+ in the summer of 2020. Furthermore, famous Broadway composer Andrew Lloyd Webber posted a limited time viewing of his pre-recorded shows, including the famous "The Phantom of The Opera." Countless numbers of actors appeared in virtual performances including online concerts to keep the spirit alive, maintaining their true actor strive: "the show must go on." 
According to the New York Times, Broadway was originally announced to make a full return in September 2021. However, due to the rising infection numbers due to the COVID-19 Omicron variant, it faced difficulties yet again. Broadway's reopening was pushed back a bit further in late 2021 and in early 2022. A number of shows are coming back fully today with certain audience requirements adhering to COVID-19 policies, like limited seating and providing a proof of vaccination, to ensure the safety of the audience, casts and crew. According to Playbill.com, it appears that the Tony Awards, the awards for Broadway performances, will take place this year. 
Broadway continues to be a resilient force. It is only a matter of time until the incredible dancing, singing and hard work are in full swing again. 
Leave a Comment
About the Contributor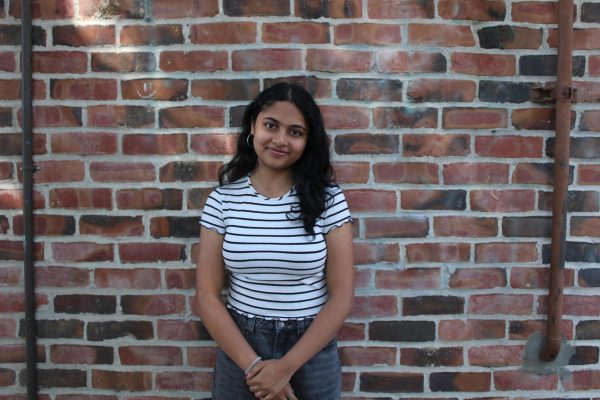 Shivani Mudhol, Opinion Editor
Shivani Mudhol is a senior and one of the Opinion Editors of the Phoenix. Unfortunately, she realized a lot less interesting than she really is when she had to think about what to write for this bio. Nevertheless, in her rare free time, she enjoys writing, baking bread, and singing random songs alone in her room. Normally, you can also find her either in a club meeting or listening to Spotify 24/7.