New York City: Fashion
New York is known for many things: taxis, Broadway, Wall Street, pigeons and fashion. NYC is considered one of the fashion capitals of the world and the fashion capital of the United States; many aspiring fashion designers, models and entrepreneurs move to New York hoping to have a breakthrough in the fashion industry. When a bunch of fashion-forward people comes together in one place, that place becomes infused with all of the different styles which makes it the perfect foundation for fashion trends to form.
New York holds a fashion week twice a year where designers highlight their newest works on the runway. Fashion weeks take place in February and September and have huge turnouts – each year around 232,000 people attend. New York is considered to be one of the big four in terms of fashion, the other three being Paris, London and Milan. 
In the 1900s, New York gained traction for having city-goers with unique styles particular to the city. Later in the 1940s and 50s, many prominent people lived in New York, bringing with them name brands like Dior and Gucci. It all helped in cementing New York's reputation as a luxurious city that has a street-style look. The officialization of fashion week in the 1990s and the rising popularity of shows like "Sex and the City" and "Friends" grew New York's fashion obsession exponentially.
Media popularization of New York life put it at the forefront of fashion. The early 2000s feature movies like "The Devil Wears Prada" and "Breakfast at Tiffany's" paved the way for New York to dominate the fashion industry. Many fashion magazine companies like Elle, Vanity Fair, Vogue and Cosmopolitan have their headquarters there to stay close to the action and write about relevant fashion.
New York is home to the top two schools for fashion in the country, the Fashion Institute of Technology and Pratt Institute. These schools have been recognized for their amazing classes along with notable alumni like Michael Kors, Calvin Klein and Betsey Johnson, all making profound contributions to the fashion industry beyond college. These schools have produced trendsetters in the fashion industry and will continue to for many generations.
New York has a very diverse population, which brings styles from all over the world. 
With New York having media coverage, great schools and a variety of cultures, it has all the right conditions to spark innovative new fashion trends. It seems like NYC will continue laying out the foundation for global fashion trends for the foreseeable future. NYC fashion is here to stick.
Leave a Comment
About the Contributor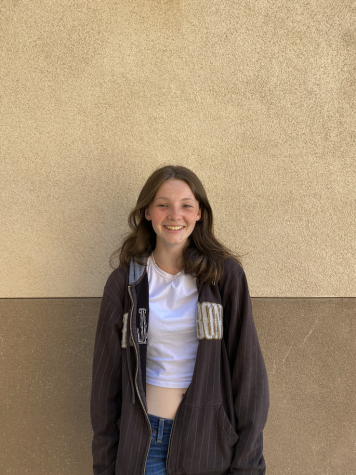 Abby Callahan, Editor-in-Chief
Abigail (Abby) Callahan is a junior and an Arts and Entertainment editor for The Phoenix. She loves to listen to music and watch Netflix. In the future Abby wants to travel across Europe.