Red (Taylor's Version): A review
11/11/2021,11:53 pm:
I open my computer and launch YouTube. Seven more minutes until "Red (Taylor's Version)" comes out, her own personal version of the 2012 album "Red". I was only seven years old when the original came out; however, I listened to Taylor Swift a lot growing up.
11/12/2021,12:03 am: I have missed three minutes of the album, which means that the entire world has heard three more minutes of Taylor Swift than I have. Youtube disagrees of course, as the songs all came out three hours ago on Eastern Standard Time. 
In 2012, pop culture icon Taylor Swift released her album "Red," a collection of 16 songs based loosely on her past relationships, feelings and generally a really great assortment of songs. Due to a contract dispute with her previous label, Big Machine Records, Swift does not legally own the recordings of any of her songs released before 2019. Not owning the recordings means she cannot make money off of her own songs that she wrote and performed. In 2018, when she moved to a different label, Republic Records, she negotiated the right to be able to own the master copies of all of her songs from that day forward. By re-recording her previous songs and albums, the new music is legally hers and hers alone. After re-recording "Fearless" in April 2021 and "Red" in October 2021, many fans are hoping for re-releases of more of her past albums such as "1989," "Speak Now" and "Reputation." 
11/12/2021, 3:45 pm: 
The premiere for the short film of one of her re-recorded songs "All Too Well" has its countdown to zero playing on my screen, only 15 minutes until it premiers. The original song clocked in at about five minutes, with the new version coming in around ten minutes. As someone who listened to the song for the first time a couple days before and is a big Jake Gyllenhaal fan, I assumed nothing that this video holds could possibly ruin my self held reputation as a diehard Donnie Darko fan. Gyllenhaal and Swift dated for three months and she included a bunch of songs about him in her album a few years later while he took in the profits from Prince of Persia and Source Code. The live stream starts, a quote from some guy goes across the screen and I watch the video.
11/12/2021, 4:15 pm: 
Hmm…
The video was shocking. Every little detail that was included was loosely connected to other songs, albums and Taylor herself, making me feel more and more excited the more I watched. Sadie Sink and Dylan O'Brian played the main roles in the short film, as "Her" and "Him," suggesting the relationship between Swift and Jake Gyllenhaal, which the song itself hints to be about. The dialogue scenes in the video were well written and clearly a reflection of Swift's true feelings about her relationship with "Him," which she had not truly uncovered before. The acting was raw and emotional, almost a little too real, making the audience feel all of the emotions of the actors. 
The full album with all the re-recorded songs was well done on Swift's part. A lot of them sounded almost exactly like the originals, but they seemed a little bit sadder and that made them better. Her voice sounded older and more mature, suggesting to the listener how much more she knew now than when she was 22. My favorite song from this album must have been "The Lucky One." I liked the original a lot, but absolutely loved Taylor's Version. The song talked about how the music industry and how artists (such as herself) can be treated, exploited and ridiculed. This song felt incredibly moving now, as she knows even more about how the industry had treated her.
11/13/2021, 2:30 pm:
I have listened to all of the songs on the album and I am a wreck. I did not know I was this much of a Taylor Swift fan; it is so weird and uncomfortable the impact that these songs have had on me. I am glad that she was able to re-release these on her own terms for her own fans, and I hope that "1989 (Taylor's Version)" will be next. 
Leave a Comment
About the Contributor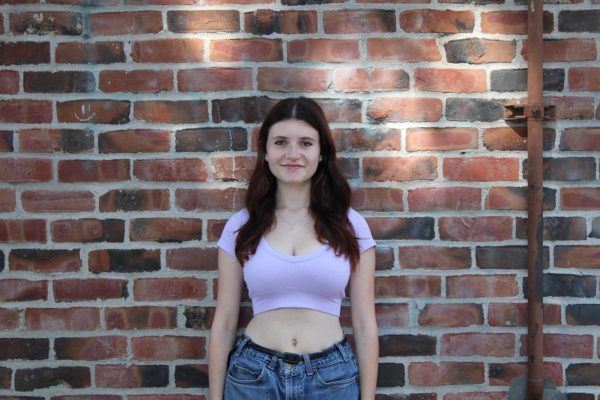 Beatrice Levine, Managing Editor
Beatrice Levine is a senior and co-managing editor of the Phoenix for the 23/24 School year. In her free time, she likes playing with her cats, playing field hockey, and studying at Panera.