"She-Hulk" Review
Disney Plus's newest show, "She-Hulk: Attorney at Law," more commonly known as "She-Hulk," has been unlike anything Marvel Studios has released before. Set in the Marvel Cinematic Universe, "She-Hulk" takes place in the same world as classics like the "Avengers" and "Thor" movies, as well as Marvel's newer shows such as "WandaVision" and "Ms. Marvel." Almost all Marvel Studios properties, however, have the same formula, which end in big CGI-animated fight scenes — whether or not it makes sense for the plot. However, "She-Hulk" subverts this formula, even making fun of it in the finale. 
Created by Jessica Gao, "She-Hulk: Attorney at Law" tells the story of Jennifer Walters (Tatiana Maslany), an attorney who has the power to turn green and gain superhuman strength. Throughout the show, Jen struggles with finding a balance between her powers and her law career. While at the beginning Jen resents her new powers, she learns to embrace both aspects of her at the same time. 
"She-Hulk" instantly has its own identity that is separate from that of the wider MCU. Instead of the usual action-filled, hour-long episodes, "She-Hulk" has eight 30-minute-long episodes and is a sitcom. The first episode condenses down Jen's origin story to just 30 minutes, ending with the revelation of her identity to the world. This complete switch-up from Marvel's usual formula makes for an incredibly compelling story, and is much better suited for the characters of the show. 
There was only one small qualm I had with the show. While the show was titled "She-Hulk: Attorney at Law," "She-Hulk and Friends" may have been more appropriate. Sometimes, it felt like the writers were just trying to build hype by featuring random cameos from previous Marvel creations. Of course the show featured Jen's cousin, the Hulk (Mark Ruffalo), but the following episodes also featured the Abomination (Tim Roth), Wong (Benedict Wong) and even the grand return of Daredevil (Charlie Cox). While the cameos were a joy to watch as an MCU fan, they felt unnecessary and even forced at times.
One gimmick "She-Hulk" features are fourth-wall breaks from Jen, allowing her to talk directly to the audience. While they seem at first to be just a little joke, the series ties them into the plot in the finale. Many of these jokes and gimmicks are revealed to have been subtle foreshadowing that can be seen when rewatching, and that is part of the reason this show is so good. 
"She-Hulk: Attorney at Law" is an incredibly entertaining comedy from Marvel Studios, and is a breath of fresh air after almost 15 years of fast-paced, high-intensity action movies. 
View Comments(1)
About the Contributor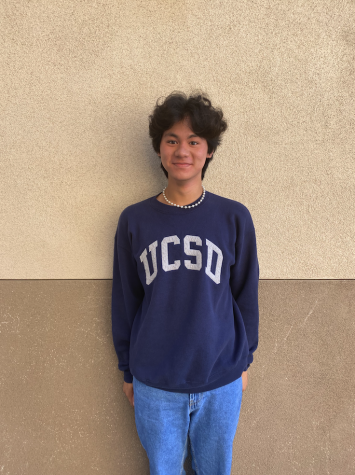 Lucas Li, Staff Writer
Lucas Li is a sophomore and staff writer for The Phoenix. Lucas loves listening to music, and he also plays the guitar. In his free time, he enjoys spending time with his dog.