South Asian main characters are finally here
Season 3, Episode 6 of "The Office," "Diwali" aired on Nov. 2, 2006. Besides fitting in the classic, dry humor and wit the show is famously known for, the Diwali episode was one of the first times I saw South Asian culture portrayed accurately and in a positive light on TV – or any cinema really. Unfortunately, this is one of the few instances where I saw South Asian culture depicted in this way. 
In recent years, media attention has focused on diversifying the film scene. Frankly, people of color (rightfully) want to see themselves represented – accurately – in the shows and movies they watch. Characters like Baljeet from "Phineas and Ferb" or Parvati and Padma Patil from "Harry Potter" (whose lehengas were terrible by the way) were shallow attempts at including South Asian characters and quite frankly, they only enforced certain stereotypes. 
The South Asian stereotype is nothing new — whether it's the IT guy, the nerd, the tacky accents, the so-called exoticism or romanticized poverty. We've seen it all before, most famously in characters like Ravi from "Big Bang Theory" or Apu from "The Simpsons." The point is these characters are built around stereotypes and, moreover, are limited to supporting roles. 
However, in the past few months, with shows like "Never Have I Ever" and "Bridgerton," South Asian characters are finally being given the spotlight.Simone Ashley plays Kathani "Kate" Sharma in Season 2 of "Bridgerton" – a change from the books. The series even includes a Haldi ceremony and other glimpses into Indian culture. But mainly, it's seeing a South Asian character in a period drama, a genre typically dominated by white actors and actresses, that stands out. 
In Netflix's coming-of-age television drama "Never Have I Ever," Maitreyi Ramakrishnan plays Devi Vishvakumar, a teenage girl finding her way through high school after her dad dies. I think it's monumental seeing a South Asian character in the lead, doing all the things I saw only white characters doing growing up: struggling to decide which boy to date, how to be a better friend and navigate her tumultuous relationship with her mother.
These portrayals of Indian characters, in a way, reflect what the Office did with their "Diwali" episode. These South Asian characters and the culture are presented in a way that is nuanced and accurate. It gives South Asian characters more depth to their identities and expands their role on the screen beyond the typical math geek. At last, it's nice to see desis in the lead. 
Leave a Comment
About the Contributor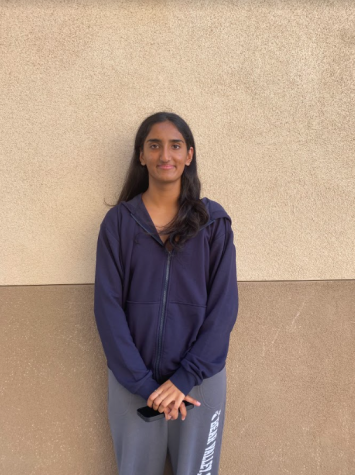 Nivi Khatana, Alum
Nivi Khatana is a senior and Editor-in-Chief for The Phoenix. She loves to crochet, paint and, of course, design. She likes to explore film, feminism and existentialism in her writing. Outside of journalism, she makes playlists, watches sunsets and, in general, vibes out.