Teens and golf
Over the past couple of years, golf has had a huge spike in popularity, especially among teenagers at Fremont High School. 
Yuval Lewit, a junior at Fremont, recently started playing golf. He started playing the sport when his friend group encouraged him; now he plays every weekend. While he found watching golf very dull, playing it was much more fun.
 "When you play [golf] it is actually really fun; people who think that it is a boring sport have never tried playing it," Lewit said. "The competitive state that is there when you [play] golf makes playing the game very fun. And beating your friends in golf makes me really excited, not to mention that it is really cheap." 
Most people in the Bay Area typically play golf at Topgolf, the nearest location being in San Jose, and it usually closes at midnight. 
Topgolf is a driving range where people pay by the hour. The goal of Topgolf is for players to hit a golf ball into any target. These targets will earn players points, with certain targets having a given amount of value. The more precise one's shot is and the farther the distance is, the more points an individual can earn. 
Now, many teens and adults are known for going to Topgolf because it is a great bonding experience and a great activity for passing time.
At FHS, there is a Boys Golf team. Six of the best players from each school's team compete against other schools to see their players' combined scores to decide a winner. 
FHS Junior Tyler Wong is one of the few members of the golf team. He has been playing golf since he was eight years old. He believes that kids his age are all of a sudden getting into golf because it does not have the feeling of being 'lame' that it did when people were younger. 
"When everyone was younger, they are just like 'oh, golf is a lame sport', but now they are older and that mentality is not around, " Wong said. 
Additionally, Wong believes that golf has a certain appeal to people trying to go into the field of business. 
"Media is showing that golf is the sport of business, so teens are trying to be more business-centric," Wong said.
However, Wong thinks there is a root reason for all of this. 
"[New golf players] just don't want to suck at Topgolf," Wong said. 
There is an overall consensus that golf is an underrated sport. More people would enjoy it if they took the chance, looked past the stereotypes, and decided to play it.
Leave a Comment
About the Contributor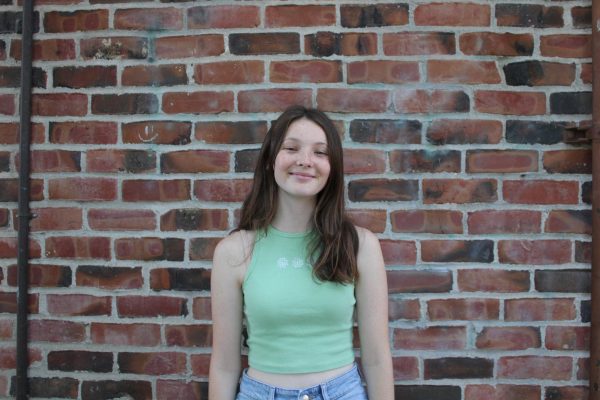 Abby Callahan, Editor-in-Chief
Abigail (Abby) Callahan is a senior and one of the Editor-in-Chiefs for The Phoenix. She loves to listen to music, read and watch sitcoms. In the future, Abby wants to travel across Europe.