Cheer finds a new meaning through Netflix
Netflix kicked off its top sports series' second season, Cheer, earlier this year and the turnout has been nothing less than extraordinary. Cheer follows the top junior college cheer team, Navarro Cheer. It follows a lifestyle-sports documentary theme, simultaneously balancing the hard work of sports with life.
The team is led by Monica Aldama, the "Queen" as her cheerleaders have deemed her. Her headstrong, can-do attitude along with her assertive yet passionate demeanor has led this team to win 14 National Championships since 2000, and has claimed its fifth NCA Grand National Championship since 2012. Some of the most prominent and skilled cheerleaders include Gabi Butler, Morgan Simianer, Lexi Brumback, La'Darius Marshall, Maddy Brum and more. Cheer takes the viewer through the ups and downs of being a competitive athlete all while dealing with the hardships of life, friendship and relationships. Through the second season, the athletes also battle handling the fame they have received from the first season.
This show is more than just cheerleaders competing. It brings awareness and sheds light on the reality of competitive cheerleading. It goes against the belief that "cheerleading is not a sport" and proves how challenging it can be through documenting their practices and competitions. It portrays the very basics of teamwork and how there is no I in team. All the athletes support each other in every way, shape and form and there is a constant sense of positivity and optimism which never dies down. In addition to inspiring future cheerleaders, many young athletes look up to these prominent cheerleaders, setting them as role models. This inspiration goes both ways and creates a very positive and joyful atmosphere.
All in all, these hard working athletes have earned their platform through their dedication. They will undoubtedly continue to push as they celebrate their triumphs, victories and wonderful sportsmanship.
Leave a Comment
About the Contributor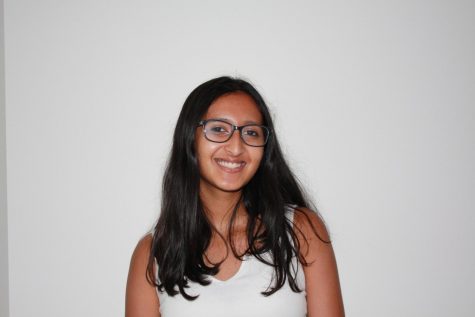 Trisha Sharma, Staff Writer
Trisha Sharma is a staff writer and is a senior. Trisha usually spends her time on the track: practicing hurdles, at the gym: lifiting, or at home: reading. Also, she spends way too much of her money on either books or coffee...or both.