COVID surged at FHS and across the country
Flu season: like clockwork, every year people miss school due to the flu and other seasonal maladies. But the last couple years have been much different due to the rise of COVID-19, and these spikes are affecting infection rates as well. Even though over 90% of Santa Clara County residents are vaccinated, COVID-19 is infecting a record number of people in the county and indeed all over the United states. So what is different this time?
COVID-19 first became a pandemic in 2020 with the alpha strain. As viruses mutate, they change their genetic code and can radically change over time. The first strain was called alpha, but by spring 2021 a new variant, Delta, had proven to be more virulent and infectious. Now the third major strain, Omicron, is spreading, and much faster than before.
The new spike in COVID-19 has caused a massive testing shortage.
"We are limited on what we can get," Robert Escobar, a regional manager at Inspire Diagnostics, the testing company for FUHSD schools, said. "We have the same supply chain as pharmacies, so if they're having trouble getting them, we're having trouble getting them as well."
Pharmacies are suffering under a massive test shortage, with many online tests arriving 2 or 3 weeks after ordering. Because of this testing shortage people should avoid testing multiple times, recommends Escobar.
According to the CDC, Omicron is much more infectious than the previous variant, Delta, but it is not yet known whether it causes more severe illness or not. Due to this new increase in transmissibility, the new surge in cases is almost exclusively due to the Omicron variant.
The current strategy to combat the virus has not changed: testing and vaccination. The new booster shot increases the effectiveness of the vaccination by reinforcing one's body against COVID-19, adding on to the first two vaccinations. Tests are the best way of keeping track of COVID-19 cases and how they are spreading; unfortunately due to supply chain issues, most pharmacies and testing sites in the US are short on tests.
This new surge is predicted to end in late February, which is good news amid the January 10 record daily high of 1.5 million COVID-19 cases across the US. Hopefully there will be some sense of normalcy soon.
Leave a Comment
About the Writer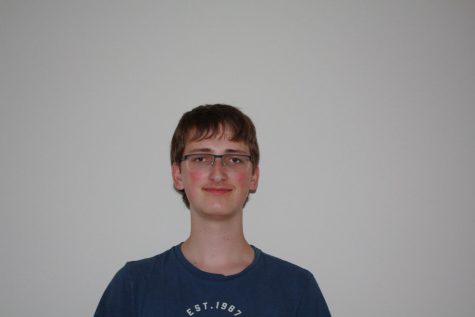 Maximillian Palli, Staff Writer
Hello, my name is Max Palli and I'm a staff writer this year at the FHS Phoenix. You can usually find him in his natural habitat either in his room (probably slaving away at homework) or at his Fencing club. He doesn't like writing about himself in the third person.