The subpocalypse
Due to COVID-19, there have been staffing shortages all across the country. Although FHS is not facing a staffing shortage, there has been a much more noticable strain on the faculty as a whole. From teachers being out more often to substitutes not coming back, it has been harder to keep classes supervised.
"COVID has created [staffing] challenges because if people are sick, we want them to stay home COVID or not," FHS Principal Bryan Emmert said. "People also have families with little kids and little kids can't be vaccinated so daycares shut down so they have to stay home [and] take care of [their] families. We have more things that have been pressing on the system than we have in the past."
Certified administration staff — librarians, guidance counselors, deans, etc. — have gone out to sub classes.
"As long as I've been in administration, we've gone out to sub classes but it's been kind of few and far between; so you look at our deans, the assistant principals and me, it got spread around pretty evenly," Emmert said. "'Oh, I did it last week it's your turn' but now we have days where there's three or four of us out on a given period."
Emmert believes that this strain on the substitute system may be alleviated in future years because the district as a whole is declining in enrollment.
The biggest action that's been taken from the district so far is cutting back professional development. Professional development is where teachers, usually groups of teachers from the same department, get together to work on improving their classes. Obviously, when professional development happens, the whole department needs substitutes. Teachers' absences have the biggest impact on the students themselves, who often struggle more with the class material when the teacher is not there to answer questions.
"During their [teachers] absence, it's a lot harder to get work done especially because you don't really feel like there's any guidance or anything really to do," FHS senior Myst Brueggemann said. "I don't think you can really learn content effectively with a substitute because they don't know what they're doing. And it's kind of like the students are guiding themselves. And so whenever there's a substitute, they're [students] gonna slack off the whole time."
Despite the significant strain on the substitute system this school year, every single class this year has still been properly supervised by either a teacher, a substitute or someone from the administration.
"People have really, really stepped up this year, to help out their colleagues, to help out the system and to be there for students in the class," Emmert said.
Leave a Comment
About the Contributor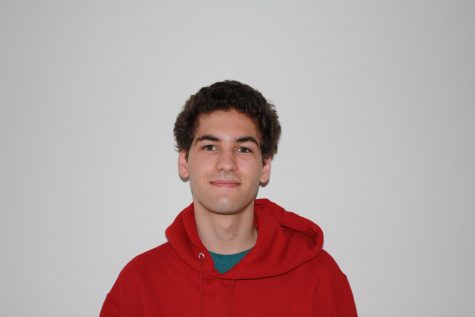 Quinten Seghers, Staff Writer
Quinten Seghers is a senior and staff writer for The Phoenix. Quinten has been in journalism for all four years and hopes to do his best in leading journalism for the papers ten year anniversary. He runs in cross-country, likes to listen to various pop songs and obsess over his stuffed animals. Besides making Instagram posts for The Phoenix, Quinten hopes to eventually become a great journalist one day.