Hurricane Ida pummels Louisiana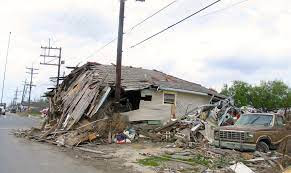 On Aug. 29, Hurricane Ida hit Louisiana. It was a Category-4 hurricane and has gone down as one of the most intense and damaging hurricanes to hit Louisiana in recorded history, second only to Hurricane Katrina in 2005. The hurricane has since died out, but the damage has not. It has left at least 67 people across eight states dead, devastated infrastructure and caused catastrophic flooding across the Northeastern United States. According to the Associated Press, it is estimated to have caused approximately $50 billion in damages, with $18 billion centered in Louisiana.
In Louisiana, dangerous heat, gas shortages and power outages are still prevalent. Access to gas is still a major problem, with an astonishing 55% of gas stations in Baton Rouge out of gas, according to GasBuddy. This is caused by a combination of fuel demand increasing as people try to leave and gas shortages from complications with transportation. Power outages are steadily being solved. On Sept. 3, there were approximately 826,000 people without power, according to PowerOutage US. Now, that number has dropped to 195,000. The power outage also means residents are struggling to stay cool under the hot Louisiana sun.
The shortages of life's essentials in Louisiana are not limited to fuel and power, unfortunately. Groceries and cleaning supplies have also been scarce, as people rush to open grocery store locations to stock up. Some supermarkets have been rationing water, ice, bread, milk and more. Food distribution centers have been set up across the state. The Southeast's supply chains were left more or less intact by the hurricane, and multiple different officials of different grocery store chains have said that they are still receiving shipments and will keep most of their stores open. However, due to the gas shortages, some people in outlying communities find themselves unable to drive to get groceries — with no fuel in their cars, they have limited options. Aid workers have been driving out to affected regions to hand-deliver meals and other needed essentials.
President Joe Biden arrived in Louisiana just days after the hurricane subsided. He sympathized with the frustrations many had, particularly over the lack of power.
"We're in this together," Biden said in a press conference. "And so we're not going to leave any community behind—rural, city, coastal, inland. I promise we're gonna have your backs until this gets done."
Biden toured several hard-hit neighborhoods and is going to conduct aerial tours of other storm-ravaged areas. He is now calling for more investment in disaster resistant infrastructure to better counter the effects of climate change.
Louisiana and their neighboring states are struggling to recover from the aftermath of this devastating natural disaster.
Leave a Comment
About the Contributor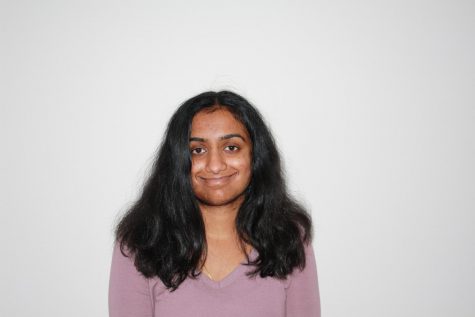 Ramita Setty, Copy Editor
Ramita Setty is a senior and copy editor. When she isn't focusing on Journalism, she enjoys reading fantasy novels, writing her own short stories, and is a professional activist for the advancement of the Oxford comma.