Inscryption review
Horror comes in many forms. Most people imagine horror as something conventionally scary. People often play horror games for the adrenaline spikes they often feel throughout such as "Resident Evil," or maybe "Five Nights at Freddy's." Even those with less mainstream horror tastes will still picture and associate jumpscares with the genre. Psychological horror when done well always hits the mark: it is always a clever blend of visuals and storytelling. However, what if it was a card game? On the outside, "Inscryption" is just a card game. But the developer of "Inscryption," Daniel Mullins, made sure to include a key feature seen across all the games he makes: its secrets are buried deep beneath the surface. Mullins has also worked on games like "The Hex" and "Beneath the Surface." Inscryption's story itself is connected to Mullin's other games, but it is not necessary to play those other games to understand the gameplay of "Inscryption." Sadly, it is hard to sing its praises without spoiling some of the best bits of the game; but "Inscryption" will surely leave you with your jaw dropped, and its inky atmosphere will entrance you instantly. 
The game starts out in a darkened cabin, as a pair of eyes in the dark directly across from you slowly open to the sound of creaking wood, setting the atmosphere. The game has a subtle retro filter alluding to certain parts of the game's lore. The darkness of the wooden log cabin you start in instantly intrigues you as you learn quickly the entire cabin is a puzzle filled escape room. 
This concept of a card game and escape room is executed beautifully, with certain puzzles revealing their meaning or unlocking themselves as you progress through the story. Additionally during your journey you can gain upgrades to help you defeat "the cabin." The story revolves around a couple of talking cards and their mysteries while escaping the cabin. Some of the game's best moments are when you have a sudden realization when you link the dots or your perfect card combination obliterates your opponent.
But be warned, you will definitely die a lot! You will die so much in fact it is even required to unlock some game features to resolve the mysteries, so do not feel so bad! But there's never a dull moment and Inscryption keeps me coming back even after completion. "Inscryption" is hands down my personal 2021 game of the year thanks to its clever storytelling and brilliant combination of game mechanics to create emergent card gameplay, maybe solving things quite unconventionally. 
Leave a Comment
About the Contributor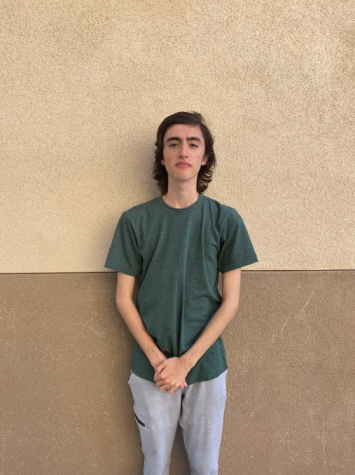 Maxwell Pizano, Alum
Maxwell Pizano is a senior and staff writer for The Phoenix. In his free time he enjoys creative writing and world-building. Other than that he's doing homework or hanging out with friends offline and online. But in journalism you'll probably be finding him writing something strange and likely about gnomes in some capacity.