The problem with reality TV and more
Dance Moms, The Bachelor, The Bachelorette, America's Next Top Model and Keeping Up With The Kardashians. If there is anything these shows have in common, it is that they are the epitome of binge-worthy, drama-filled reality TV. 
Reality TV shows involve a few simple aspects: A camera crew and a group of people all ready to spread gossip for the public's attention. In reality TV, people invite a crew into the ins and outs of their lives to be broadcasted to the public. As much as we love these shows for their iconic moments and as much as they are called "reality," the big question is: how much of what happens on screen is true? 
Reality television is nothing without its gossip. It requires a specific personality in order to get a part in the show and hardly does one ever see a normal show that focuses on the, funnily enough, realistic and relatable aspects of life. Take Keeping Up With The Kardashians as an example; in the 6th season, Kim Kardashian is thrown into the water by her then-boyfriend and upon the impact, she loses her $75,000 diamond earring in the water and starts freaking out. Or, take The Real Housewives franchise, which revolves around the posh and rich lives of women who seem to do nothing else but argue. Reality TV not only focuses on those with the most extravagant lives, but also spews up ridiculous drama in order to keep the audience entertained. Characters are exaggerated, as seen in competition-based shows such as The Bachelor or Too Hot To Handle. In other words, nothing about reality TV is close to being realistic, much less relatable with its overload of rich and pretentious individuals taking the screen. 
However, on the show Dance Moms, according to the stars that many of the tense scenes are actually moments taken out of context by the producers and camera crew. By piecing together different moments in the midst of the drama, the crew behind the scenes is the true culprit of creating drama on screen. This proves that the problem is not only with the stars themselves. Oftentimes the cast can be seen aggressively arguing with each other over conflicts that arise. However, it must be taken with a pinch of salt: according to Cheatsheet.com, a lot of the moms' arguments were really directed towards the producers but taken out of context. Although the majority of shows claim to be unscripted, it can be safe to assume that they are scripted, for the sole and cynical purpose of attracting viewers. Producers and show runners take every possible opportunity to exaggerate what is happening simply to increase their earnings. By exploiting what would otherwise be a less dramatic moment if it were not for the editing, it creates hype — exactly what the producers want. 
So despite its shortcomings, reality TV is admittedly addictive, ridiculous and a great source of entertainment. However, it is important to take things with a grain of salt and realize that these shows really do not show the true aspects of a person's life. So sit back, relax, turn on your favorite dramatic moments from the reality show of your choice and be skeptical (and perhaps entertained).
Leave a Comment
About the Contributor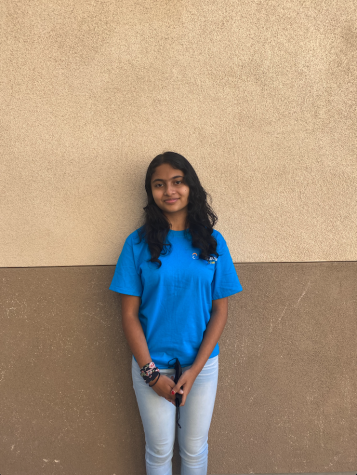 Shivani Mudhol, Opinion Editor
Shivani Mudhol is a current Junior and one of the Opinion Editors of the Phoenix, who realized she's a lot less interesting than she really is when thinking about what to write for this bio. She enjoys baking bread, coding and singing random songs alone in her room in her rare free time. Normally, you can also find her either procrastinating or listening to Spotify 24/7.