The Return of the Winter Olympics: A Recap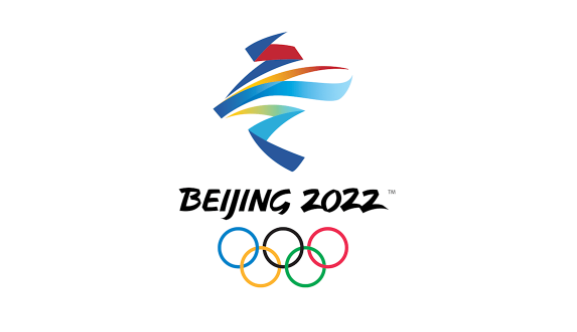 It's that time of year again — every ad on the television, every bit of news: it's all about the Olympics. Despite many protests, China and the Olympic Committee decided to proceed with the Olympics, delighting some and dismaying others. Nevertheless, the Olympics are still fun to watch, with interesting moments never far away. From Nathan Chen's world record 113.97 run in the figure skating short program to the return of Shaun White to Eileen Gu somehow remaining undefeated, you will never be dissatisfied with the quality of the athletes competing.
Kicking it off on day one, Therese Johaug of Norway convincingly won the Skiathlon gold. She was followed on the podium by Russian Natalia Nepryaeva and Austria's Teresa Stadlober. The second medal of the games went to Danish speedskater Irene Schouten, who set an Olympic record in the 3000-meter speedskate. Other medals were also awarded for Ski Jumping, Short Track Skating and Mogul Skiing, in which the gold went to unlikely winner Walter Wallberg, who defeated Canadian Mogul legend, Mikael Kingsbury.
Day two continued the games, with American Jaelin Kauf bringing in Team USA's first medal of the games in the Women's Moguls. Competition in Luge also kicked off, with German Johannes Ludwig taking home the gold. He was followed by Wolfgang Kindl of Austria and Dominik Fischnaller of Italy. The Freestyle skiing continued with the Women's Snowboard Slopestyle, in which USA's Julia Marino brought home the silver, sandwiched between two Aussies, gold medalist Zoi Sadowski Synnott and bronze medalist Tess Coady. Other events to take place on this day included Speed Skating, Ski Jumping, and Cross Country Skiing.
Day four continued the action as Matthias Mayer was on the flip side of the coin, narrowly staving off American Ryan Cochran-Siegle by 4 hundredths of a second to win gold. Behind those two was Aleksander Aamodt Kilde of Norway. In the freestyle, Big Air competition, Chinese Prodigy Eileen Gu won gold to stay undefeated in all competitions. She beat out French Skier Tess Ledeux and Swiss skier Mathilde Gremaud for the gold. Other medals awarded on this day were in Cross Country Skiing, Luge, Snowboarding Slalom, Speedskating, and Biathlon.
Team USA shined on day six, bringing in three gold medals on this day alone. Nathan Chen dominated figure skating and wiped the slate from 2018 clean, scoring a world record of 113.97 points in his short program. The USA also won gold in the mixed team aerials, pulling off a comeback to win the first gold medal ever awarded for the event. In women's snowboard halfpipe, Chloe Kim eclipsed her amazing performance from 2018, becoming the first woman to win back-to-back gold medals in halfpipe. Other events to take place today included Alpine Skiing, Cross Country Skiing, Luge, Speed Skating and Snowboard Cross.
The news of day seven was Shaun White. The Killer Tomato went out, going for it all in the halfpipe, and although he didn't medal, he left behind a legacy greater than anyone else ever has. The people who beat White were Japanese Ayumu Hirano, Aussie Scotty James, and Swissman Jan Scherrer, winning gold, silver and bronze respectively.
On day eight, Lindsey Jacobellis helped bring in another gold for Team USA, this time in the Mixed Team Snowboard cross, narrowly beating out Italy for the gold. Canada got bronze in this event. Women's Skeleton also concluded, with Hannah Neise of Germany beating silver medalist Jaclyn Narracott of Australia and bronze medalist Kimberley Bos of the Netherlands. Other events to take place on this day were Ski Jumping, Speed Skating, Cross Country Skiing and Biathlon.
On day nine, Team USA's Erin Jackson pulled off a very speedy run in the 500-meter speed skate and won gold, beating Miho Takagi of Japan and Angelina Golikova of the Russian Olympic Committee. In the men's Cross Country 4×10 km relay, the ROC took first followed by Norway and France. In the Men's Giant Slalom, Marco Odermatt of Switzerland took first, defeating Zan Kranjec of Slovenia and Mathieu Faivre of France. Other events to take place on this day were Biathlon and Short Track speed skating.
On day 10, the US put a statement out, pulling off a 1-2 finish in the Monobob, with legends Kaillie Humphries (gold) and Elana Meyers Taylor (silver). The two beat Christine de Bruin of Canada who took home bronze. Team USA's Megan Nick also took home the bronze in the Women's Aerials, being defeated by Belarusian Hanna Huskova who won silver and gold medalist Mengtao Xu of home country China. Other sports to take place today were Figure Skating and Ski Jumping.
On day 12, team USA pulled off another 1-2 finish, this time in slopestyle men's. Alex Hall took first followed by Nick Goepper. The two beat Jesper Tjader of Sweden. In the men's aerials, Guanpu Chu of China took first, followed by Ukrainian Oleksandr Abramenko. Other sports to take place on this day were Slalom Skiing, Biathlon, Cross-Country Skiing and speed skating.
Mikaela Shiffrin seemed to be in gear for day 13, albeit until she fell on the slalom part of the alpine combined, making this the third time she has not finished a slalom race. For context, she has competed in 3 slalom races this Olympics. With Shiffrin disqualified yet again, Michelle Gisin of Switzerland took gold, defeating her teammate Wendy Holdener, who in turn took silver over Italian Frederica Brignone. In the Women's Ice Hockey gold medal game, Canada defeated the USA 3 to 2. Other events to take place on this day included Speed Skating, Freestyle Skiing, Nordic Combined, and Figure Skating.
On day 14, Eileen Gu's domination of the freestyle skiing discipline continued this time with her winning gold in the halfpipe, beating silver medalist Cassie Sharpe and bronze medalist Rachael Karker, both from Canada. Other events to take place on this day were Ski Cross, Speed Skating, Ice Hockey, Biathlon, and Curling.
The USA took second and third place in the men's halfpipe on day 15, with silver going to David Wise and bronze going to Alex Ferreira. The two were beaten by New Zealander Nico Porteous. In the 2-woman bobsled, Laura Nolte of Germany took first place, defeating her teammate Mariama Jamanka and American Elana Meyers Taylor, who had also taken silver in the mono bob. Other events to take place this day were Cross Country Skiing, Curling, Figure Skating, Hockey, and Speed Skating.
On the final day, American Jessie Diggins took silver in the Women's 30km Mass Start, a first for Team USA. She was beaten by Therese Johaug of Norway and in turn, beat Kerttu Niskanen of Finland. In Ice Hockey, Finland beat the ROC 2-1 to win the gold medal. Other sports to take place on this day were Curling and Bobsled.
The games were interesting, with many surprises and unexpected events and winners. At the end of the games, the leaders on the table were Norway with 16 gold medals, Germany with 12, China with 9 gold, the USA with 8 and Sweden with 8. The leaders for total medals were Norway with 37, the ROC with 32, Germany with 27, Canada with 26 and the USA with 25.
But unfortunately, all good things must come to an end, and such is the case with the Olympics. Though these games have not been without controversy and surprise, the overall result is still the same — 16 days of great events. In four years the Winter Olympics will return, but until then, the wait continues.
Leave a Comment
About the Contributor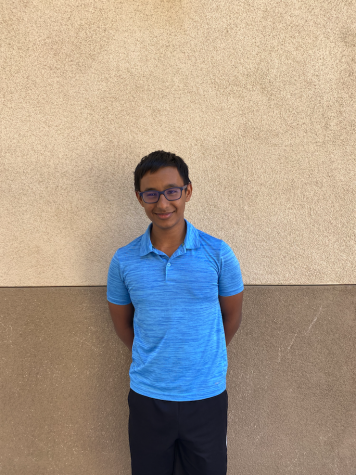 Neel Sharma, Staff Writer
Neel Sharma is a sophomore and Sports Editor for the Phoenix. When not avoiding doing his work, you can find him playing video games, yelling, or sleeping.