Women's History Month: Latina women in history
This March, also Women's history month, is dedicated to the recognition of women's contributions to society and culture. During such an influential month, it is important to recognize the lasting mark in history Latinas have left in the medical, astronomy, labor field, and more. 
Dr. Antonia Novello, born on Aug. 23, 1944, in Puerto Rico, graduated from the University of Puerto Rico earning her MD degree. Once Dr. Novello earned her degree, she did not stop there: she moved to Michigan and studied nephrology at the University of Michigan. For several years, Dr. Novello ran a private practice while gaining pediatric experience at Georgetown hospital before becoming deputy director of the National Institute of Child Health and Human Development (NICHD). Despite Dr. Novello's many accomplishments; she decided to further her education earning a degree in Public health from John Hopkins University before being promoted to US surgeon general, earning her title as the first woman and Latina US surgeon general. Dr. Novello used her position and expertise to spread awareness about AIDs in women and children and devoted herself to improving healthcare for women, children and minorities. 
Another Latina woman who earned her mark in history is Dr. Ellen Ochoa. Born and raised in California, Ochoa earned her bachelor's in physics at San Diego State University and later earned her master's and a doctorate in electrical engineering at Stanford University. In 1988, Ochoa joined the Ames Research Group at NASA as a research engineer where she became an author of several research papers. In 1990, Ochoa was promoted to the Johnson Space Center as an astronaut. Ochoa became the first Hispanic woman in space and astronaut as she aboard Space Shuttle Discovery in 1993. Dr. Ochoa has worked hard for her title and awards, especially NASA´s Distinguished Service Medal. Today, Ochoa continues to serve on multiple committees including the American Association for the Advancement of Science and strives to make a difference in science and technology.
Dolores Huerta is one of the most well-known labor activists in the Chicano civil movement. Huerta became a devoted activist at the age of 25 when she co-founded the Community Service Organization (CSO) and Agricultural Workers Association.  These organizations focused on economic improvements for Hispanics. Huerta and Cesar Chavez eventually founded the United Farm Workers' Union (UFW) in 1962 and Huerta served as the vice president until 1999. Huerta advocated for safer working conditions for agricultural workers. With Huerta's contributions, agricultural workers received benefits through the Union Contract of 1970 and the ability to form unions and negotiate better benefits and wages through the 1975 California Agricultural Labor Relations Act. Huerta selflessly devoted her life to improving the lives of many and has been honored with many awards including the 1998 Eleanor Roosevelt Human Rights Award.
Recognizing Latina women's contributions to society allows current young Latina to learn from past leaders and advocates and use them as positive role models.
Leave a Comment
About the Contributor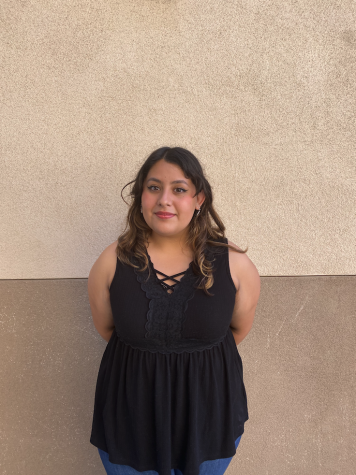 Jael Ramirez, Alum
Jael Ramirez is a current senior and opinion editor for The Phoenix. She loves knitting, late night drives, writing stories and she still enjoys baking questionable treats. She is excited to be part of the Phoenix for another year.