A decade of One Direction
On July 23, 2020, the world's greatest boy band, One Direction, had reached their ten-year milestone. To commemorate, let us rewind back in time to the beginning of their careers. 
Ten years ago five boys — Harry Styles, Louis Tomlinson, Niall Horan, Liam Payne and Zayn Malik — auditioned to be contestants on the seventh season of X Factor-UK. Simon Cowell, one of the judges, saw their potential and grouped them together into a band which they would later call "One Direction". 
Although they did not win the competition, Zayn Malik said, "This is not the last of One Direction." Indeed it was not the last we saw of One Direction. In fact, they signed a deal with Cowell's record company, SYCO Music, in December 2010. In that moment, the start of something big had begun.
Their iconic debut single, What Makes You Beautiful, was released on September 11, 2011 and immediately debuted at number one on the United Kingdom, Irish and Scottish Singles Charts. Not to mention the single was the highest Billboard Hot 100 debut for a U.K. act since The Beatles in 1998. 
Their debut album, Up All Night, released in the United Kingdom on November 18, 2011 and later was released in the United States, where it debuted at number one on the Billboard 200, selling over 170,000 copies within the first week. Following the success of their debut album, the band's popularity caused them to sell out two stadium tours back to back while touring their third and fourth albums Midnight Memories and Four. 
The band even managed to break numerous records. When the music video for their single, Best Song Ever was released, fans, also known as, Directioners, streamed the video breaking the Vevo record for most views in twenty-four hours with a whopping 12.3 million views. Not only was One Direction breaking records but they were making a whole lot of history by becoming the first musical group to have their albums debut at number one. The band has won 242 awards and has been nominated for a grand total of 366 awards.
"Goodbyes are bittersweet," and on Mar. 25, 2015, Zayn Malik decided to leave the band due to his state of mental health. He wanted to spend some time with himself and his loved ones. Malik's departure caused heartbreak globally. Although Malik had left the band in the middle of their On The Road Again Stadium Tour, the show must go on and that is what the other four members of One Direction did. The band even released their first single with four members, Drag Me Down in Jul. 2015, sparking fans with hope that the band would remain together. 
Weeks later, the band officially announced they would take an eighteen months hiatus to pursue their solo careers. Instead, it lasted fifty-seven months and counting. Luckily, before splitting, the band released one more album: Made In The A.M. in November 2015. 
Today, the band members are doing phenomenal in their solo careers. Zayn Malik with his early lead had a successful start. His debut solo, "Pillowtalk" debuted at number one on the Billboard Hot 100. The music video features his current girlfriend and baby mama, model Gigi Hadid. 
Liam Payne released his debut single, Strip That Down featuring Quavo in May 2017. The song reached the United States top ten. 
Niall Horan's debut single, This Town reached #1 on iTunes in forty-nine different countries. He released his second album, "Heartbreak Weather" on March 13, 2020, debuting #1 in the UK and Ireland. 
Louis Tomlinson started off his solo career where he started off his own career, on the X Factor set. Except for this time, he was the one judging the contestants. Tomlinson has released his own debut album, Walls, but his world tour came to an abrupt stop due to the COVID-19 pandemic. 
Last but certainly not least, we have Harry Styles. Singer, songwriter, model, actor, part-time comedian, the list is nonstop. Styles had struck a lead role for the movie, Dunkirk, in 2016 and released his debut album in 2017. Furthering his success Styles' sophomore album, Fine Line released in December 2019 was the third best-selling album of 2019. Recently, Styles has been cast for a role in the movie, Don't Worry Darling featuring Dakota Johnson and Chris Pine. 
Although the band is currently not together they still continue to break records and provide us with hope for a reunion. Until that day comes we will continue to remember them through their music. 
Leave a Comment
About the Contributor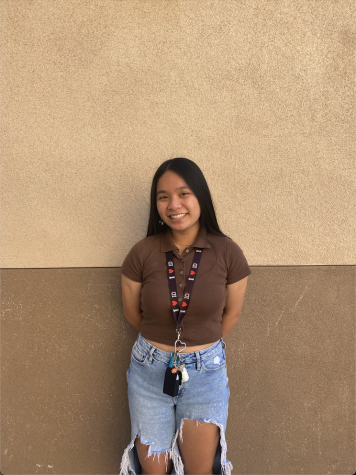 Madelyn Nguyen, Alum
Madelyn Nguyen is a current senior and one of the Managing Editors for The Phoenix. In her free time she loves to read, rock climb, and listen to music. Ninety-nine she is either listening to One Direction or caffeinated. But usually it is both.