Ratatousical – the Ratatouille musical
In the spring of 1606, William Shakespeare wrote King Lear, one of his most popular works, during a global pandemic caused by the bubonic plague in which theatre was postponed. 
In the winter of 2020, with theater shut down because of the coronavirus, Gen Z TikTokers created a musical based on none other than Disney Pixar's Ratatouille. Dozens of creators came together to build on the dubbed "Ratatousical" (a hybrid of the words "Ratatouille" and "musical"), eventually gaining national media attention and morphing into a 50-minute long production. 
In August 2020, a creator named Emily Jacobsen posted a 15-second long song entitled "Ode to Remy," inspired by the famous rat first popularized in 2007. It went viral, and TikTok creators jumped on the trend and created playbills, songs, orchestration, set designs, choreography: everything necessary for a full-fledged Broadway musical. The creativity and willingness to create and collaborate was reminiscent of the "Grocery Store" saga of a few months prior, although that barely reached national acclaim and remained a TikTok inside joke. 
It ballooned into a TikTok phenomenon, with songs written for Remy and his father, Django. There's a tango-inspired duet between Linguini and Collete. Even Broadway alum Kevin Chamberlin wrote a song for Gusteau. As it started transforming into a production, it gained momentum and a benefit concert (or full performance?) was announced, with an absolute star-studded cast. 
Titus Burgess as Remy; Wayne Brady and Adam Lambert as Remy's father and brother, respectively; Ashley Park as Collete; Andrew Barth Feldman as Linguini; Chamberlin as Gusteau and André De Shields as critic Anton Ego.
Seeing established Broadway performers sing songs written by the TikTok hive mind was endearing. Similar to the song Chamberlin so passionately sings (Anyone Can Cook), anyone can create a musical. 
The actual performance left a little bit to be desired, though. It was a bit clunky, which is understandable because cast members were all in their own homes. It is tough to fit nearly two hours of plot into 50 minutes, plus songs. The creators (or whoever made the performance decisions, as the creators is a very long list) relied on Burgess' Remy to narrate to move the plot along, but it fell flat and felt forced, especially because viewers could obviously tell he was reading off a teleprompter. 
But none of this is surprising! TikTokers working for less than six months cannot bypass the extreme effort it takes to make a musical, but they sure came close. Turn the musical into a concert, and it is an objective win, regardless of the amazing creation. 
In addition to highlighting the hard work of a myriad of TikTok creators, the performance also served as a fundraiser for The Actor's Fund, a charity dedicated to donating money to Broadway performers who have been unable to work during the pandemic. Performers, set designers, theater workers and basically everyone involved are out of a job, as there's no way to really bring back live performances until this pandemic is under control. 
The Ratatousical raised two million dollars for the charity, which is the most ever raised by a fundraiser for The Actor's Fund. 
If anyone had said two years ago that TikTok (at that point, a dancing platform) would come together to create a musical based off of the Pixar movie Ratatouille, it would be hard to believe. Couple that with a single performance that raised two million dollars and one's well into the impossible. 
But it wasn't impossible. It happened. It's crazy, but it happened. And let this be a lesson to all aspiring Broadway performers or creators— participate and pay attention next time when TikTok is collectively working on a musical. 
Leave a Comment
About the Writer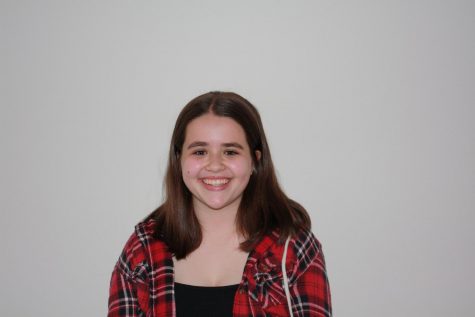 Emily Wilson, Staff Writer
As an Editor-in-Chief, senior Emily Wilson is one third of the Phoenix upper management.  She often jokes about being emotionally dependent on NBA basketball (go Nuggets), but she actually is, to a rather depressing extent. She thinks "I Bet You Think About Me" is the best vault song from Red (Taylor's Version).