Check out these local tacos nearby
Tacos are the fifth most eaten food item worldwide according to TasteAtlas. NationalTacoDay states, 4.5 billion are eaten around the world every year. There are so many toppings, styles and opinions for this one food item. Based on price, side dishes and reviews, Speedy's Tacos, Tacos Jalapa and Corazon Mexican Food all fight for the crown.
The reason for their popularity as a food is that they are inexpensive. No one wants to spend more money than necessary. Thankfully, our highest priced taco on this list comes from "Speedy's Tacos" standing at $3.58. Not far behind, we have Corazon Mexican Food with a $2.50 cent taco. The cheapest taco of the list goes to "Tacos Jalapa" at $1.65. If you wanted to spend the least amount of money, Tacos Jalapas is your place to go
More often than not, when you go to a Mexican restaurant, you are not going to only order tacos. You may want a side dish to go with your tacos. Coming in the last spot out of the three, we have Tacos Jalapa. Tacos Jalapa has some, but just not as many side items as Speedy's Tacos or Corazon Mexican Grill. The only side dishes on the menu include flautas (a small rolled up tortilla with filling, typically made of some type of meat and cheese like a taquito, , menudo (mexican soup) and coctel de camaron (prawn cocktail ). Number two is none other than Speedy's Tacos. From the Enfrijoladas a la carte (corn tortillas dipped in bean sauce and filled then topped with cheese, lettuce, tomato, red onion and avocado) to the Enjitomatadas a la carte (filled corn tortillas smothered in delicious tomato sauce topped with cheese, lettuce, tomato, red onion and avocado), Speedy's Tacos menu has so many great choices! With the crown of the Mexican side dishes on the list, we have Corazon Mexican Food. Their side dishes are a force to be reckoned with. They have it all! Chicken Mole, Pork Pibil, Pork Pipian, Chicken Oaxaca, Chile En Nogada, it's almost as if the list never ends! This restaurant 100% deserves the gold medal on our list of especially items and sides.
The last factor in deciding the best of the three taco places on the list, opinions. A google form was sent out asking a group of Fremont High School students about their opinions, as well as ranking the restaurants on a one to five scale, with one being the worst and five being the best, keeping in mind that different restaurants have different amounts of responses. With the third spot, Tacos Jalapas scored an average of 3.5. Note that the average for Tacos Jalapas was only based on two reviews. The two reviews were ranked 5 and 2, by users (Anonymous) and (Anonymous) with (Anonymous) saying that they had a "friendly environment and staff" and (Anonymous) saying that "the food isn't made at full effort." In second place, we have Corazon Mexican Food with an average of 4 on the dot! Corazon Mexican Food got fantastic reviews such as "A hidden gem for Mexican cuisine " from (Anonymous) showing why they rightfully deserve the 4 average. And in first place, we have the one, the only, Speedy's Tacos! The average of 4.43 out of five, along with reviews like "YUMMMY I love their guacamole. Super good!" from (Anonymous) proving that they earned the highest reviews on this list.
In conclusion, these restaurants are all amazing but the best restaurant of this list goes to Corazon Mexican Food. From the semi-low taco prices, to the amazing side dishes and the second overall best reviews, Corazon Mexican Food has earned their spot at the top of our list!
Leave a Comment
About the Contributor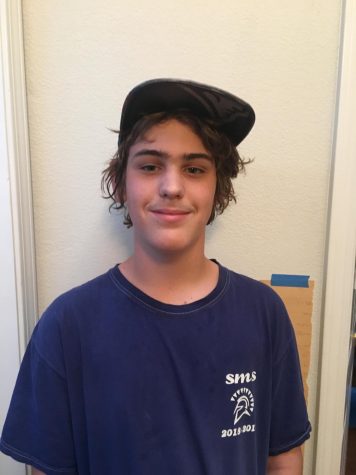 Ysbrandt Seghers, Staff Writer
Ysbrandt Seghers is a sophomore and a staff writer for The Phoenix. He loves to watch and play football.