How athletes are training for the Olympics during COVID
The coronavirus has affected everyone with great force, causing hardships and setbacks in one's life, especially athletes. Athletes vigorously train to achieve their goals. However, many of them, Olympians included, have been set back due to the pandemic.
The summer Olympics traditionally occurs every four years with the most recent one originally set to take place in 2020. However, due to the pandemic, the competition got postponed, now set to be taking place in July 2021 in Tokyo, Japan. Despite the setback and sadness that came with its postponement, athletes are allowed more time to train and improve in creative ways. 
As many athletes had restricted access to their daily facilities prior to the virus, many had to improvise to continue their training. Kara Winger, an Olympian and a National Record Holder in javelin, did not have access to her indoor training stadium nor was she able to use her normal equipment. Therefore, she took it upon herself to continue training, virus or not. She along with her husband, who is a sports personality as well, ended up making a makeshift piece of equipment in her backyard—with just barbed wire and a metal tube—which helped her replicate the javelin-throwing motion. 
Similarly, Stig Andre Berge, a Norweigian wrestler who is a World Champion and an Olympic Champion, improved his strength and agility by doing push-ups with his child sitting on his back. Another adjustment can be seen through Brooke Rouboutou, a U.S Rock Climber who is one of the youngest rock climbers to climb a 5.13b and 5.13d, which are grade levels in rock climbing, who practiced her rock climbing through crawling up her kitchen, to the stairs and then finally to the chimney, all in one motion.
This pandemic has affected everyone in their own way, athletes or non-athletes. The most important thing, however, is to remain positive throughout, no matter what happens. These athletes have waited and trained hard almost their whole lives to get to where they are now, and even though the pandemic has affected them, it has also shown how strong they can be during such times. Truly an inspiration to people all across the globe.
Leave a Comment
About the Contributor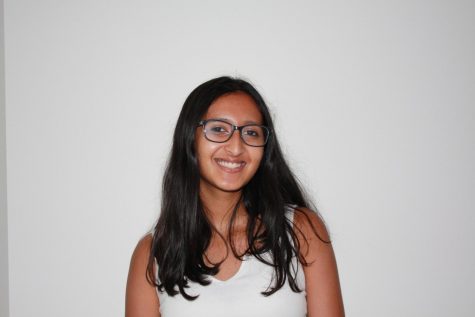 Trisha Sharma, Staff Writer
Trisha Sharma is a staff writer and is a senior. Trisha usually spends her time on the track: practicing hurdles, at the gym: lifiting, or at home: reading. Also, she spends way too much of her money on either books or coffee...or both.