The new Mandalorian
The popular and exciting Star Wars show, "The Mandalorian," just released its third season. Viewers have loved what the creators of the show have done to continue the journey of "The Mandalorian" and "Grugu."
"The Mandalorian" follows the Mandalorian (nicknamed "Mando"), who is played by Pedro Pascal. Mando finds an interesting and powerful species who he calls "The Child," or Grugu (David Acord). At first, Mando does not care much for Grugu, but over time their bond grows to the point where Mando and Grugu are inseparable. 
This season truly is amazing and hilarious. The contrast between Grugu's cute and innocent persona and his powerful fighting ability is both comedically absurd and enthralling to see. It shows how much he has grown from the first two seasons, and how much he has benefited from training with Luke Skywalker. 
The episodes this season explained more about the Mandalorian group — information that was not talked about as much in past Star Wars movies — so it was pretty interesting learning more about them. The season also explained how the Mandalorian as a whole group works and what they stand for, what their values are and what they do now. 
This show always brings back chaotic, interesting characters that Mando has met over the past two seasons, and it was comforting to see some of them come back and help Mando with his adventure. Vilans hindered the plans which ended up making the show more gripping and entertaining. 
This season really showed the growth and strength of the bond between Mando and Grugu, and how much Grugu's powers have leveled up from season 1 to now. There are many series on Disney+, but this one is a must see.
Leave a Comment
About the Contributor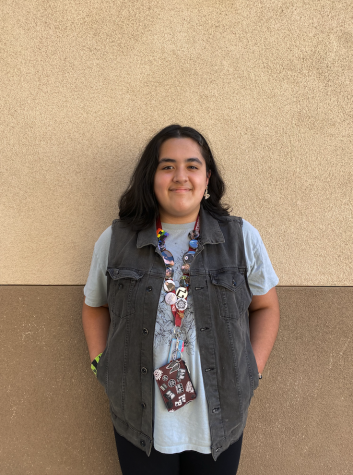 Victoria Duran, Staff Writer
Victoria Duran is a current senior staff writer in the Phoenix. In her massive free time Victoria loves reading fiction, writing, watching TV and movies, and listening to modern music.