Virgil Abloh: a visionary creator and trailblazing designer
Virgil Abloh died on Nov. 28, 2021. In his life, he created a bridge between rag-tag streetwear and luxury fashion. Abloh, who was the son of Ghanaian immigrants born in Rockford, Illinois, on the surface, was a fashion designer. Beneath that, he was a notorious boundary breaker — his work often a lightning rod for controversy — in an industry with an abundance of limits. 
In 2009, Abloh's collaborative relationship with well-known rapper Kanye West began when both interned at Fendi in the same class. Later, West would name Abloh creative director of his creative content company, Donda. 
In 2012, Abloh launched his first company — or rather, artistic experiment — Pyrex Vision. He purchased deadstock Ralph Lauren and printed designs on them, largely the number "23," a reference to basketball star Michael Jordan. In his arguably most mainstream venture, Abloh created the fashion house and high-end streetwear brand Off-White. Known for its use of labels, capital letters, quotations, barricade tape and zip ties, Off-White surpassed Gucci as the hottest label in the world in 2018. 
In addition to his personal endeavors, Abloh was a prolific collaborator. He worked with IKEA, Champion, Nike, Jimmy Choo, Warby Parker, Timberland and Levi's. In 2018, Abloh was named the artistic director of Louis Vuitton's menswear collection. 
In all his work, Abloh aligned himself with a sole purpose: to create for  young black men. In an Instagram post following his death, his wife wrote, "He often said, 'Everything I do is for the 17-year-old version of myself.'" Abloh drew from his adolescence as a 90s' suburban kid: a skateboarding, Nirvana and Wu-Tang clan obsessed teen. A rebel by nature, he took the fashion world by storm.
Leave a Comment
About the Contributor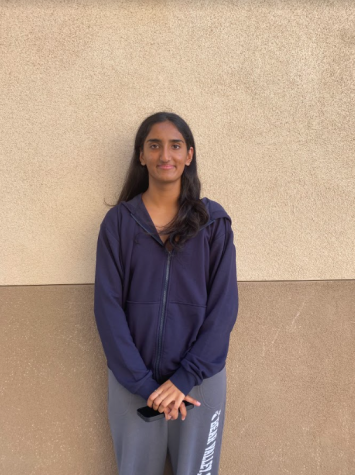 Nivi Khatana, Alum
Nivi Khatana is a senior and Editor-in-Chief for The Phoenix. She loves to crochet, paint and, of course, design. She likes to explore film, feminism and existentialism in her writing. Outside of journalism, she makes playlists, watches sunsets and, in general, vibes out.